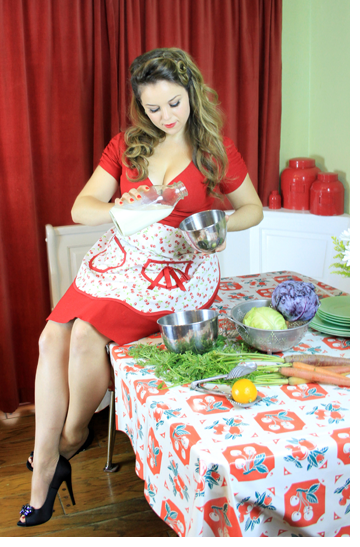 "A critic's favorite" – so proclaims author and music writer for The Wall Street Journal Will Friedwald in reference to Molly Ryan. He goes on to say, "Molly swings the melody – as well as the words – without affectation of any kind. She brings a straight-ahead innocence and total believability to the music that refuses to admit that sixty or seventy years of distractions have ever happened. She sounds worldly wise beyond her years, wonderfully gentle and lyrical." Indeed, Molly's silvery voice and lush, elegant vocal style evoke the big band singers of the 1930s and breathe new life into familiar old standards.
Since moving to New York City from Roseville, CA in 2003, she has become one of the most sought-after vocalists on the New York jazz scene. She has performed at such prestigious Manhattan venues as the Café Carlyle, The Town Hall, The Waldorf Astoria, Rainbow Room, Birdland, Iridium, The New York Historical Society Museum and The Player's Club. She has performed alongside such prominent jazz artists as Randy Reinhart, Jon-Erik Kellso, Bria Skonberg, Dan Barrett, Mark Shane, Rossano Sportiello, as well as with the preeminent 1920s-style orchestra, Vince Giordano's Nighthawks. She is a member of Gordon Au's Grand Street Stompers, and appears on the band's Christmas album, released in November 2012. Molly is the rhythm guitarist and vocalist with James Langton's New York All-Star Big Band, which performed to a sold-out audience at Midsummer Night Swing and is currently appearing monthly at the Rainbow Room . Molly also performs periodically with the gypsy jazz group Fête Manouche.
Molly has appeared at numerous jazz festivals and parties throughout the U.S. and abroad including North Carolina Jazz Festival, New York Hot Jazz Festival, Old Jazz Meeting "Zlota Tarka" in Ilawa, Poland, Winter Jazzfest in New York City, Jeff and Joel's House Party, Hot Steamed Jazz Festival in Essex, CT, the Great Connecticut Traditional Jazz Festival, Orange County Classic Jazz Festival in Southern California, Sweet and Hot Music Festival in Los Angeles, and the Sacramento Jazz Jubilee, at which she has appeared both with her own group and with a band led by her friend and mentor, pianist Bob Ringwald. She has headlined in Paris at jazz clubs such as the famed Le Petit Journal and Autour de Midi, and has been featured as a guest vocalist with Andrej Hermlin's Swing Dance Orchestra throughout Germany in a monumental tribute to clarinet legend Benny Goodman.
Molly took part in a spectacular re-creation of Goodman's Carnegie Hall Jazz Concert, as well as at the 2004 JVC Jazz Festival's centennial tribute to Jimmy Dorsey at New York City's famed jazz club Birdland. She has headlined at Birdland for the club's Sunday evening showcase, "Jazz Party" and has performed there with James Langton's New York All-Star Big Band, as well as with her own band in a critically acclaimed tribute to Mae West.
Molly's debut album, Dream a Little Dream, featuring Bob Ringwald, was released in 2002. Her second solo album, Songbird in the Moonlight, featuring Dan Levinson, Mark Shane, Kevin Dorn, and Jon-Erik Kellso, came out in 2008. Molly can also be heard on the albums Steppin' Around with Dan Levinson's Canary Cottage Dance Orchestra (Stomp Off Records, 2006), At the Codfish Ball with Dan Levinson's Swing Wing (Loup-garous Productions, 2009), and Four on the Floor with the Palomar Quartet (Loup-garous Productions, 2008). In 2013 she released Swing For Your Supper, featuring Bucky Pizzarelli and guest vocalists Banu Gibson and Maude Maggart. Molly's latest album, entitled Let's Fly Away will be released this month and features piano legend Dick Hyman. Molly can be heard on the Grammy Award-winning HBO television series Boardwalk Empire.